Cebit 2006 was voor Sagem een opvolging van 3GSM naast het feit dat men vijf nieuwe toestellen toonde. Ook heeft NieuweMobiel.NL de primeur gekregen om de nieuwe MY 500C clamshell te laten zien.
De vijf toestellen zijn speciaal voor het midden segment waarin Sagem de komende periode wil uitbreiden. Het merk dat bekend is van de prepaidpakketten en -toestellen wil nu de slag slaan in de Benelux op het gebied van betaalbare modellen met de juiste specificaties.
Het voet aan de grond krijgen in het midden segment zal lastig zijn doordat het merk minder goed bekend staat onder gebruikers binnen dit segment. Sagem is vooral bekend uit de prepaidhoek en was daarin afgelopen maand het meestverkochte merk. Het omzetten naar het midden segment zal zeker een pittige taak worden.
De nieuwe toestellen zullen het merk bekend moeten maken in de juiste markt en zullen dit doen met een aantal functies die door de hele set heen verdeeld zijn. Dit zijn onder andere een MP3 speler, VGA/1.3/2.0 Mpixel camera, mini-USB verbindingspoort, voldoende intern geheugen en een MiniSD geheugenkaartslot.
Voor verder informatie over de nieuwe producten van Sagem kijk dan op de merkpagina van Sagem en bekijk de foto's die van de nieuwe producten gemaakt zijn.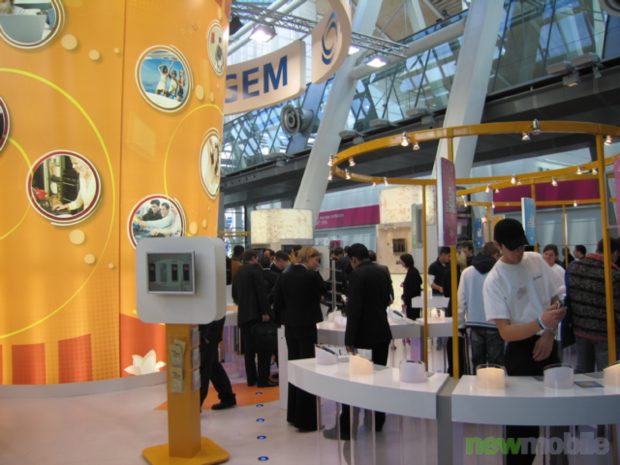 Hieronder vindt men een impressie van alle nieuwe modellen inclusief de allereerste introductie en primeur van de nieuwe MY 500C flip:
Sagem MY 405X
De nieuwe 405x is een toestel dat in de lijn van de 400x series geplaatst kan worden en is speciaal bedoeld voor gebruikers die een stijlvol muziektoestel verlangen. Het stijlvolle zwarte en zilveren uiterlijk wordt nog meer versterkt door een leer-effect aan de zijkanten van het toestel.
Sagem Communication unveils the my405X, pure elegance
Hannover, 10 March, 2006 - SAGEM Communication (SAFRAN Group) completes its ultra-slim mobile phone range with the my405X: a delight for both eyes and ears.
Style above all
With its sleek lines, the SAGEM my405X is a technological jewel. stylish and elegant, the finish quality has instant appeal. Slim (105 x 45 x 15 mm) and light (90 g), the SAGEM my405X in trendsetting stylish black and silver is enhanced by an eye-catching leather-effect design.
A music lover's delight
The SAGEM my405X is an attractive mobile that offers an impressive range of functions. It has an easy-to-use MP3 player. Designed to be user-friendly, you can directly access the MP3 function using the side buttons. Equipped with the latest GPRS technology, the SAGEM my405X has 64 MB of memory and a mini-USB cable that gives it a huge downloading capacity that will satisfy the most demanding music enthusiast. Another key feature: the VGA camera. Taking photos with the SAGEM my405X will quickly become a function you cannot do without thanks to the large (128 x 160 pixels, 65,000 colors) TFT display giving unbeatable quality. And for all those who wish to exchange their best pictures with friends and family, it couldn't be simpler; just send your creations by MMS.
Talkative people will be delighted by its autonomy: 3 hours talktime and 250 hours on standby. Its tri-band feature means it will follow you everywhere. The SAGEM my405X will be available from the second quarter of 2006.
Sagem MY 500X
De nieuwe 500x zal in twee versies verschijnen; de 500x en 501x. De verschillen tussen beide zijn er amper. The 501x heeft alleen Bluetooth. Het luisteren van muziek, het nemen van foto's, opnemen van videos en het uitwisselen van deze data met vrienden en familie zijn de hoofdeigenschappen van deze toestellen!
Sagem Communication presents the my500X: Fully loaded slim multimedia phone
Hannover, 9 March 2006 - Sagem Communication (SAFRAN Group) unveils the my500X, the cutting-edge of GPRS technology that plays music too! With this mobile, Sagem Communication makes it possible for everyone to get the best in top-of-the-range multimedia functions.
Listen to music, take photographs, video record/playback, and exchange media with friends and family: there's nothing you can't do!
At last, a mobile phone that gives you the latest, simple-to-use multimedia functions at a reasonable price. Would-be journalists will be delighted with its VGA camera and its 1.3 megapixel digital camera. And to make sure you get the most out of your cameras, the SAGEM my500X has a large 262,000-color TFT display (176 x 220 pixels). Why not use the MMS function to exchange photos with friends? The MP3 player is the ultimate added bonus for the music lovers. With 32 MB of memory, you can really appreciate this phone. The SAGEM my500X mini SD cardTM reader is the perfect means to complete the record library of even the most fervent music enthusiast. With the SAGEM my500X mini SD cardTM reader, listening to music is child's play. Just press the direct access buttons on the side of the phone.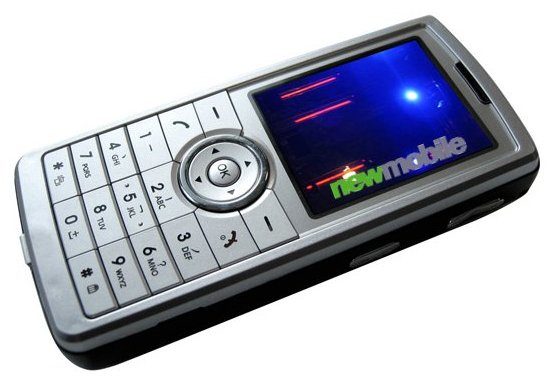 A mobile phone with measurements to die for!
Its slim-fit size (100 x 46 x 16.5 mm) and sleek, trendsetting design will make the SAGEM my500X the star of any outing. A featherweight at just 90 g, it will slip into into any pocket. Tri-band technology means you can take it anywhere. The SAGEM my500X will be available from the second quarter of 2006.
Sagem MY 800X
De 800X werd op 3GSM al getoond, maar is nu op Cebit 2006 aan de pers getoond. De Sagem MY 800X is ideaal voor personen die de laatste 3G functies in een compact formaat willen.
With the my800X, Sagem Communication brings you a stylish 3G phone with a real elegance!
Hannover, 9 March, 2006 - SAGEM Communication (SAFRAN Group) unveils the my800X, a 3G mobile phone that completes its multimedia range. Stylish and packed with features, this mobile is an outstanding example of cutting-edge technology.
A top model among 3G mobiles
The SAGEM my800X is ideal for people who want the latest 3G functions in a compact format. With its stunning measurements, 100 g for a slim 16 mm, the SAGEM my800X is a phone you can take anywhere. Highly ergonomic, it fits snugly in the palm of the hand to ensure optimal usability. Its sleek black and silver casing and clean lines will look good in any setting, trendy or classic. In short, a treat for mobile phone design enthusiasts.
Unleash the power!
The SAGEM my800X combines the best in cutting-edge multimedia technology while still being simple to use. It offers a wealth of broadband services including direct access to Internet, WAP and email functions. With this phone you can share your experiences with friends and family in real time. An ingenious bonus for important events: like buying your first home or giving your best friend a preview of your wedding dress!
Packed with features, the SAGEM my800X has two integrated cameras: a VGA camera on the front side and a 1.3 megapixel camera on the back; ideal for sharing emotions and photos, with the option of exchanging your pictures by MMS. You can also use the video-phone feature to hold long face-to- face conversations over the visual display unit. Video aficionados will be thrilled to download their favorite programs, especially as the large color display (262,000 colors) is designed to satisfy experienced users who will appreciate its high resolution at 176 x 220 pixels. This full-featured mobile also has an MP3 function for the music enthusiast out there! Its tri-band feature means you can take this mobile everywhere.
The Sagem my800X will be available from June 2006.
Sagem MY 900C
De eerste mid-end flip van Sagem is de nieuwe Sagem MY 900C. Deze 3G EDGE mobiel toestel is een nieuw multimedia toestel met EDGE en UMTS. Sagem heeft dit toestel ontworpen voor personen die alles uit hun toestel willen halen.
With the SAGEM my900C 3G EDGE mobile phone, make the most of broadband wherever you are!
Hannover, 9 March, 2006 - Sagem Communication (SAFRAN group) unveils the my900C, itís a hot new multimedia mobile phone. With both EDGE and UMTS technology, SAGEM's latest innovation lets you make the most of broadband wherever you are, on whatever network, with the best service quality available. A top-of-the-range mobile phone, the SAGEM my900C is a powerhouse of functions guaranteed to appeal to the most technology enthusiasts.
Cutting-edge technology to enhance your leisure pursuits
Sagem Communication has designed the my900C for all those who wish to make the most of every possible feature of their mobile. Designed to enhance your leisure pursuits, it has a 262,000-color QVGA display (320 x 240 pixels) giving outstanding image quality. It also has an ingenious external 262,000-color TFT LCD display (96 x 64 pixels). The SAGEM my900C has two cameras; a VGA camera to get the most out of your video calls, and a 2 megapixel camera for taking high-resolution pictures. Perfect for printing photos or exchanging them via MMS. Video telephony, MMS and email are the ideal means for users to stay in touch and share unforgettable moments with friends and family.
Goodbye boredom, here comes. ENTERTAINMENT!
Compact (90 x 45 x 23.5 mm), lightweight (115 g) and stylish, music lovers will now be able to indulge in listening to their favorite pieces, even with the phone closed. Easy-to-use and very straightforward, the my900C has command buttons that gives you direct access to the Music functions. Combining EDGE and UMTS technology, you can download in a flash wherever you are for unparalleled listening pleasure thanks to the phone's 8-hour autonomy. Why make do with music alone when you can have pictures too? Downloading videos, or talking with friends through video telephony are just two of the many ways of maximizing your SAGEM my900C multimedia functions. A tri-band mobile, the SAGEM my900C will follow you everywhere. And should you be feeling bored, the mobile's 3D games are ideal time fillers.
The SAGEM my900C will be available during second semester 2006.
Sagem MY 500C
Het toestel is nog niet getoond of geïntroduceerd door Sagem, maar NieuweMobiel.NL heeft de kans aangeboden gekregen het toestel te tonen aan de wereld. Op het eerste gezicht zijn de specificiaties gelijk aan de MY 500x/501X. De enige verschillen zijn het formaat en het uiterlijk van de nieuwe Sagem telg.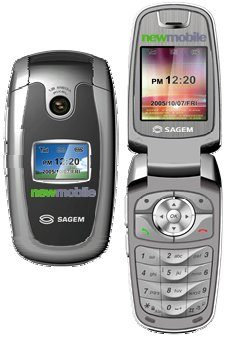 Het flip model heeft een 1.3 Mpixel camera zonder flitser, 65K intern kleuren scherm met een resolutie van 128 x 160 pixels, 262K OLED extern scherm met een resolutie van 96 x 64 pixels, Mini-SD geheugenkaart slot, 32 MB intern geheugen, Bluetooth, 32-toons polyfonische beltonen en geïntegreerde antenne.
De nieuwe MY 500C zal in het tweede kwartaal leverbaar zijn.